If you'd like to run a successful online store you can't ignore the latest e-commerce trends that set the bar for today's business owners. As we are now well into 2017, it's high time to check which holes are to be patched and improvements are to be made for your store to stay at the highest pitch.
To help you out I've put together a list of the hottest e-commerce trends that you need to follow. Make use of them and get ahead with your e-commerce strategy.
1. Chatbots to enhance customer service
More and more store owners start to look upon chatbots as a new way to provide enhanced customer service. The trend started by the key e-commerce players like Sephora, and H&M is now infiltrating into smaller businesses who are lured by the idea of smart shopping assistant ready to support customers 24/7 at no expense. A chatbot can help your customers find the needed product quickly, navigate to the relevant product category without the need of browsing through the cluttered menu, respond to frequently asked questions, e.g. refund policy or delivery or anything other you'll teach him.
However, in order to make it really useful, you need to update it regularly and meticulously consider all those possible questions your customer might ask. Otherwise, it will be just another useless gizmo which just distracts attention and irritates your customers who try to use it but just wasting time without getting real help.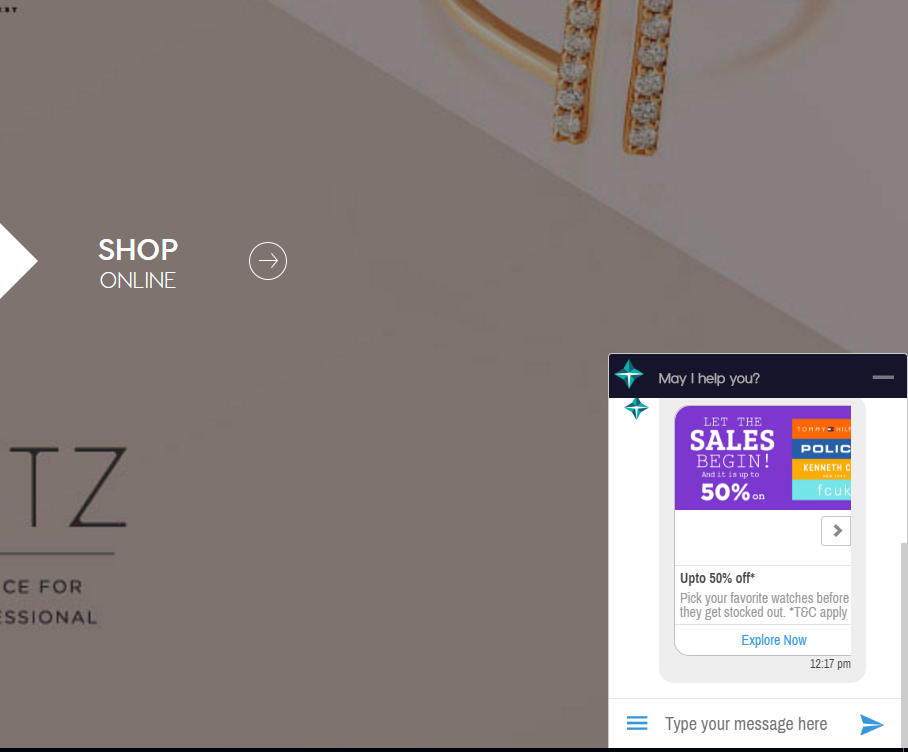 2. Video content to increase sales
Product images and text descriptions are part and parcel of any online store, yet, product videos is what definitely will help you stand out of the crowd and increase sales. 73% of visitors are more likely to purchase a product after watching its video review.
Apart from explaining your product well and showing all its value in real time, videos help customers to better understand if a product is really what they want which in its turn reduces the rate of returns and disappointments. And you can easily add as many videos to your Magento store as you wish by installing a Video Tab extension for Magento 2.
3. Big data and analytics for personalized targeting
With the help of big data and in-depth store analytics, you may get lots of useful information about your customers such as responsiveness to particular content/features, user feedback, session lengths, audience persona and demographic. With this, your e-commerce strategy will be more powerful and grounded.
You may develop product portfolios for customers based on historical shopping information. Targeted pricing offers, advertising, and discounts, all this will help you generate more leads for your website and eventually turn them into loyal customers. Some of the top of mind sources for using big data are Google Trends, Social Media, and in-depth keyword research. If you'd like to go further, consider implementing "Recommendation Engine" to suggest related products or the one that your customers may be interested in based on their viewing history.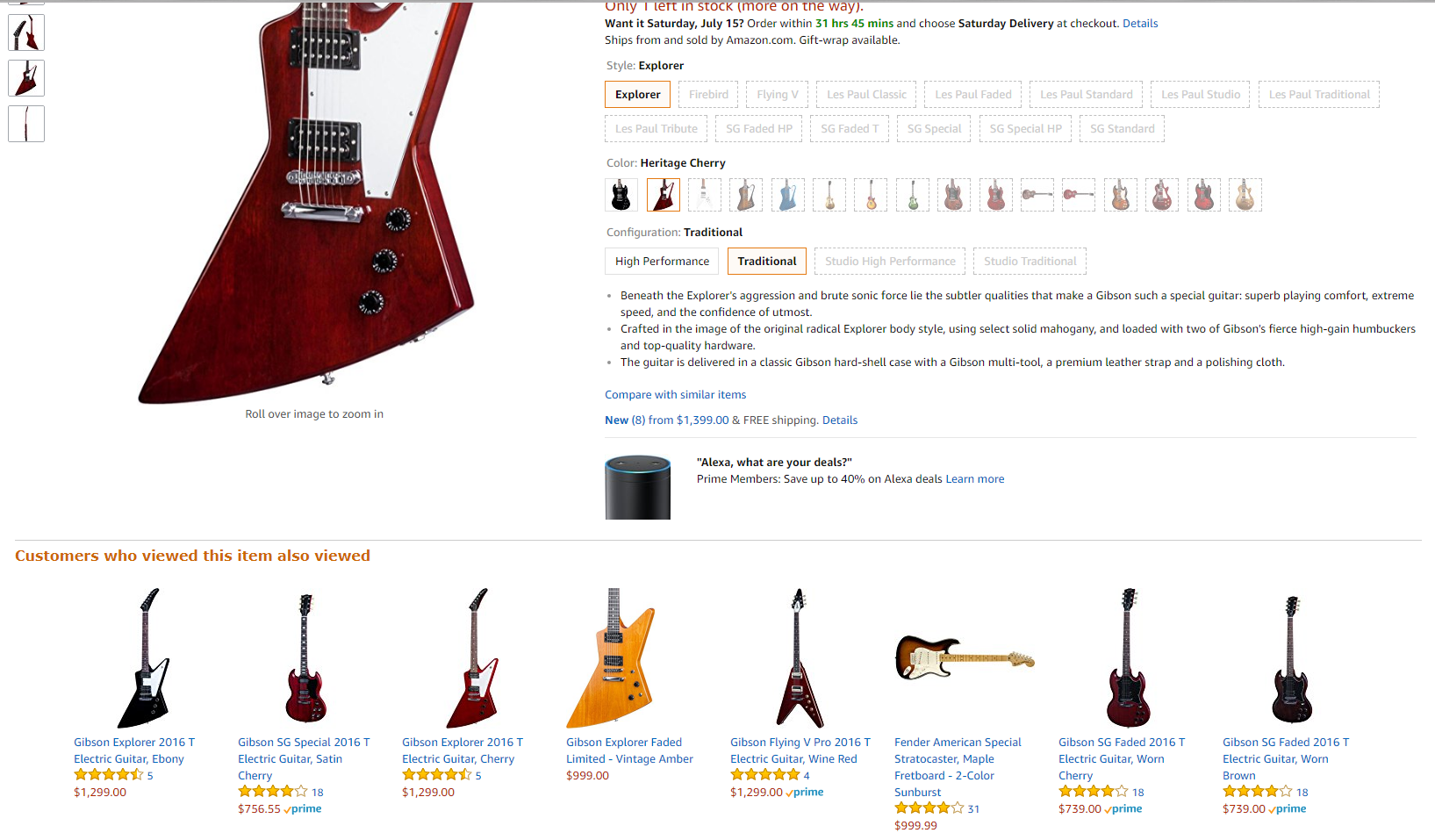 4. Mobile apps to grow loyalty
According to Cisco, by 2020, at least 80% of mobile data traffic will originate from mobile devices. Throughout the UK, almost a third (29%) of consumers say they have bought products or services on their mobile phone.
Mobile apps have ceased to be a luxury which only heavy-hitters can afford. However, for most small businesses, a mobile app is still a significant investment. It may quickly pay off and help you ramp up sales if you nail down the right app concept and functionality. Checkout via mobile, improved shopping experience, mobile payment - there are so many features that may let your customers make quick orders within their beloved mobile devices. (Read between the lines – increase your sales).
5. Same day delivery to win customers
The top three factors that are very or extremely influential in determining where consumers shop are price (87%), shipping cost and speed (80%) and discount offers (71%). 'Same Day Delivery' is becoming a trending topic in the e-commerce strategy.
Amazon's Prime Now service has shown how fast retail goods can be delivered (sometimes even within hours), and this e-commerce trend will become more commonplace as more businesses take up the baton.
6. Digital wallets for hassle-free payment
With the appearance of Apple Pay, Amazon Pay and PayPal customers don't need their card anymore to make online transactions. They can quickly make orders with a fingerprint or online pin number. More and more customers are becoming familiar with digital payment types through all channels.
They use their phones and even watches to complete contactless payments and this e-commerce trend is set to continue and expand in 2017 where PureNet predicts that every customer will expect to be able to complete their transaction using a digital wallet. Introducing different payment options to your customers will result in more conversions and sales.
7. One-step checkouts to combat abandon carts
21% of customers fail to complete an order because the payment process takes too long. This can be caused by confusing UI navigating experience or order forms requesting too many details. To avoid this, more and more online stores are now implementing a one page or one step checkouts for payment processing.
Since Magento is recognized as the most user-friendly and powerful eCommerce platform, there are lots of extensions both free and paid ones that are aimed to make the checkout process quicker and hassle-free. You should consider adding one too unless you already have it.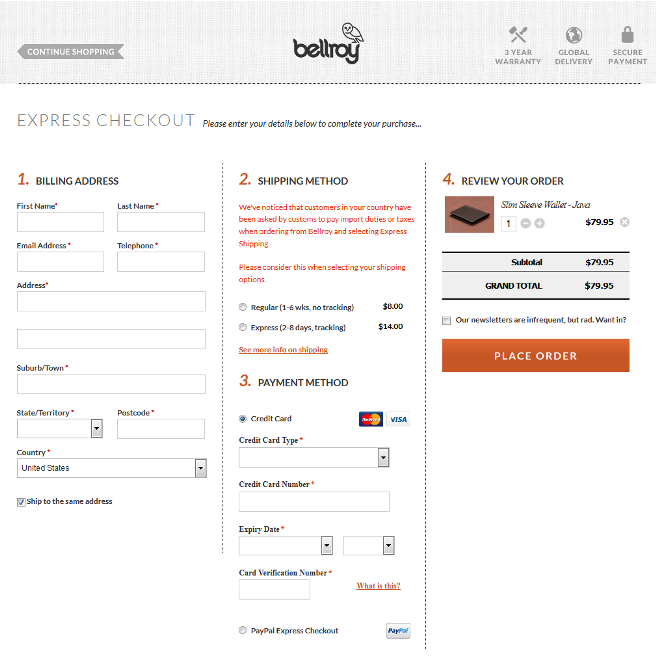 As 2017 races along setting new trends for e-commerce, online customers still continue to search for a better, easier, and more convenient way to shop online. And following these e-commerce trends will help you to hit the spot.
Is there anything to add to the list? Let us know.