Every business needs improvement. Anyway, it takes some time and effort. When you want to provide the best service to your customers, there shouldn't be any drawbacks on your website. So, we understand that the work of your store cannot be interrupted. Your site is down but you have something to say to your visitors. And they want to hear from you as well.
We developed important functions to enhance interaction between you and customers and also let visitors' personal data, i.e. emails, be securely used on the website.        
Let's take a closer look at the updated version of Maintenance Mode & Coming Soon. Read how your page for temporarily unavailable service can be improved and diversified!
Let visitors send emails to admin
Don't stop communicating with your customers, even when the site is unavailable. In case they want to ask something or know what data you store about them, you can add 'Mail to' link to the maintenance page. So, visitors can send you email messages. When they click the link, a mail or web client which is set by default opens.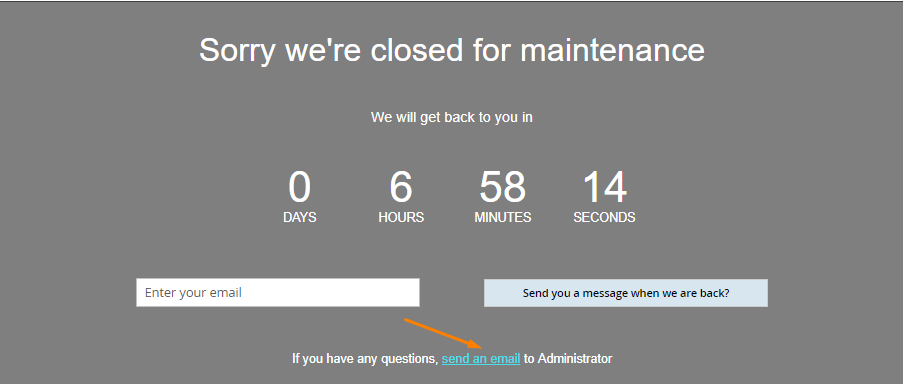 In the settings you indicate your email address to receive emails.
Also, you can specify emails for carbon copies. It's useful when you have several admins or want to direct mails to one of the store's departments.
As well, you can enter the subject of an email and write a message, which appears in the text body, so it will be a hint for senders how to start a dialogue.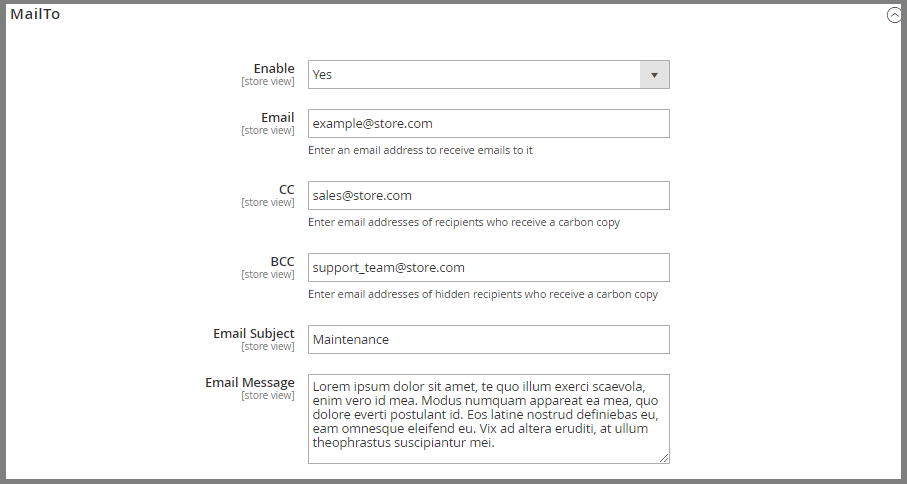 Make links standing out from rest of text
With the help of the extension, you can place 'Mail to' and 'Privacy Policy' links on the maintenance page. You can change their color so that visitors not to miss them among the other text.

Add checkbox with link label to Privacy Policy
When a visitor wants to get notifications when your web store starts functioning again, he/she has to mark a checkbox to agree to Privacy Policy. It must be done under the GDPR as they leave their personal information like an email address on your website. 

So, you provide them with quick access to Privacy Policy by enabling the checkbox label link. By clicking it, a visitor sees a module window with the full text of your policy.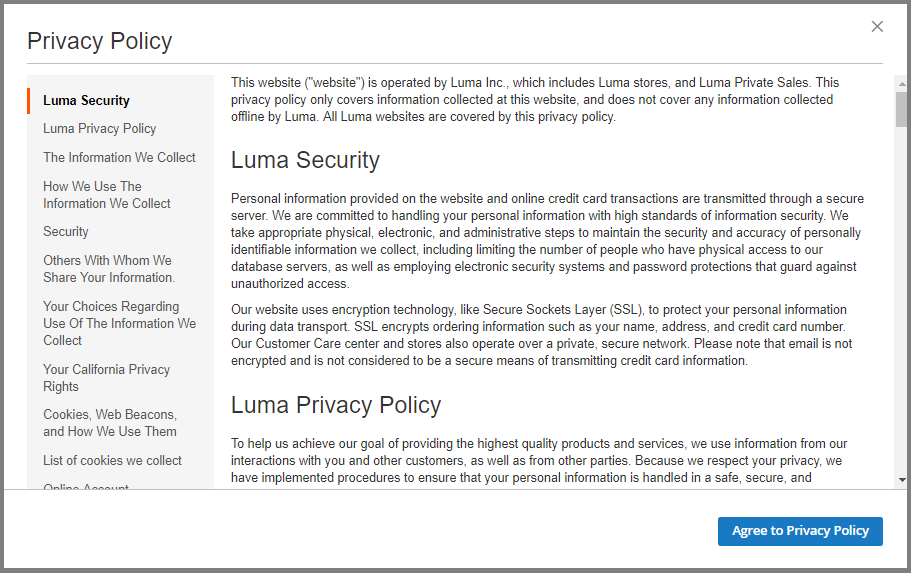 Allow parent control and age confirmation
Display one more checkbox for a visitor to confirm that the age is over 16. When he/she doesn't reach this age and tries to leave his/her email address, a field appears to enter a parent email. Thus, a parent receives an email with a link to confirm the child's query for getting notifications from your website.
GDPR support section is easy to enable/disable
The GDPR support is a flexible part of the extension. If you are not subject to the European legislation or for some reasons you don't need this functionality, you can enable or disable it in one click.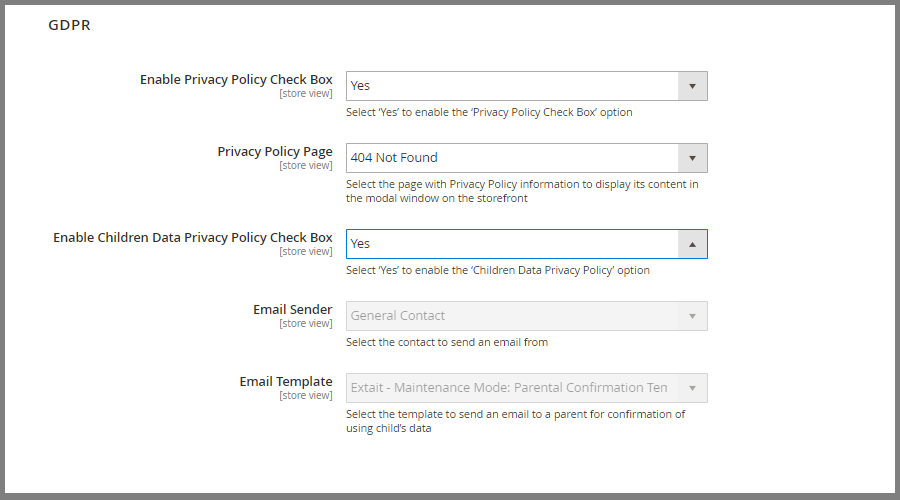 So, if you can't avoid maintenance work of your store website, check out our enhanced Maintenance Mode. See an example of how the maintenance page can look like.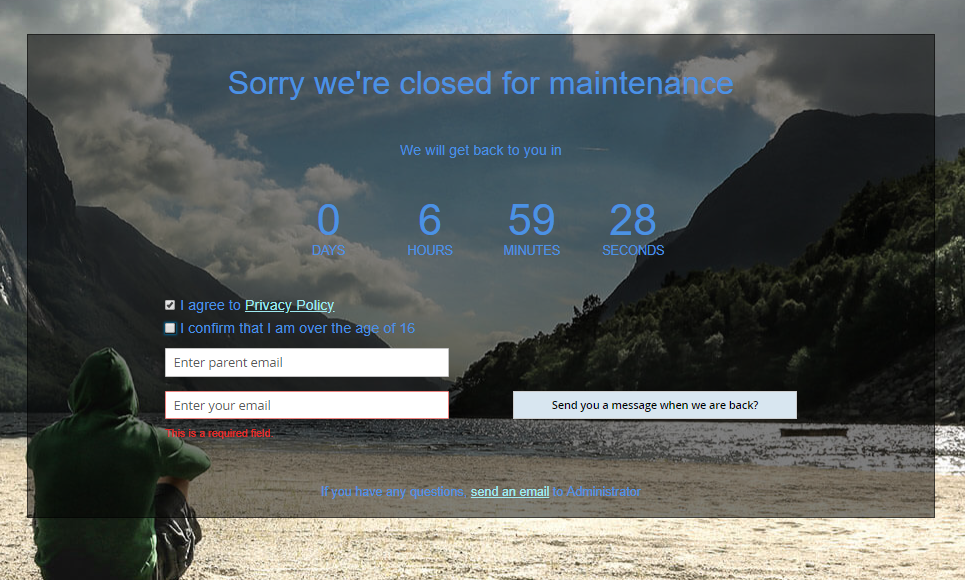 But you can create it even better applying your imagination and making it up to your design. Customize every inch of it. Attract and retain customers despite your website is temporarily closed. And stay also GDPR compliant!