Coupon Sender for Reorder M2
Compatible Version
Community 2.2, 2.1
Recover one-time buyers with automatically sent discount coupons.
Automatically generate and send discount coupons.
Specify who gets coupons (e.g subscribers only).
Choose how your customers get a coupon code (via email or pop-up).
Adjust the discount rate, coupon lifetime, and notification period.
Effective tool to nurture customer loyalty.
A customer makes a one-time purchase at your store and then disappears? Don't reckon on product-specific discounts to recover him - each irrelevant one raises your chances to get unsubscribed and lose him forever. Better try offering a general discount that a customer may apply to the entire cart.
Coupon reminder will track all your clients who haven't bought anything from you within a specified timeframe and automatically will send them discount coupons. You only need to adjust settings and prepare yourself for more orders.

How it works
Coupon reminder tracks your customers buying frequency and automatically sends discount coupons to those who haven't purchased anything from you over a long period of time, e.g. 90 days. Discount coupons prompt your customers to visit your e-store and engage them in making a purchase.
You may send coupons directly via e-mail or display it as a pop-up once a customer visits your store. All settings are highly customizable including the amount of discount, notification period, coupon lifetime and more. Thus you may easily create and send either ordinary 5% discounts to inactive clients or mass 20% seasonal discounts to your entire customer base. Coupons are stored in the customer's account and applied to the entire cart.
Main Features
Adjust coupons up to your needs


Customize your coupons according to your product type choosing the amount of discount, notification period, coupon lifetime, and the way it's shown to the customer. All that it takes to make your customer retention strategy tailored to your product type and business.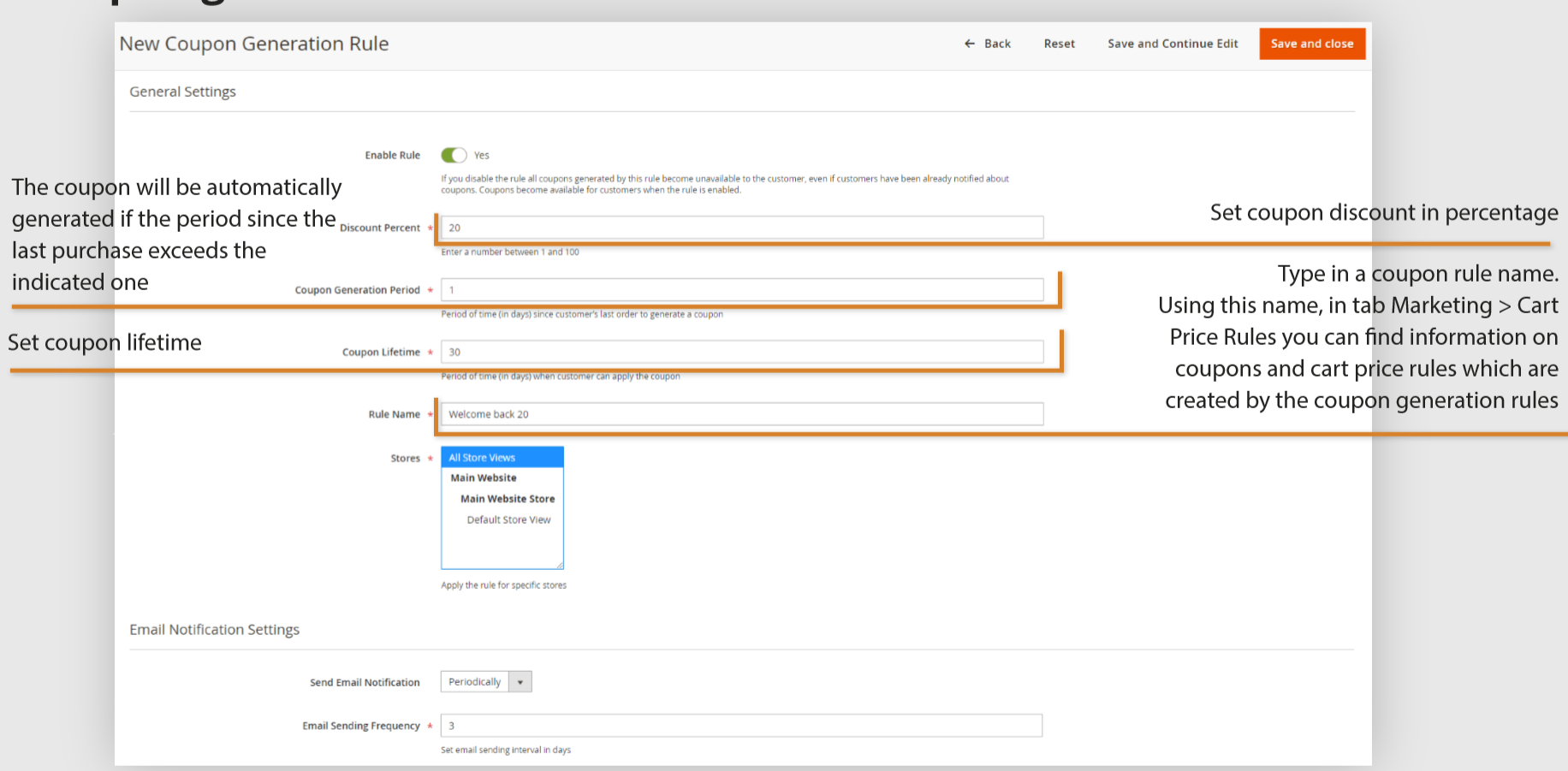 Notify customers via email or POP-UP


Choose to send coupons directly in email or display it via a pop-up once a customer visits your website.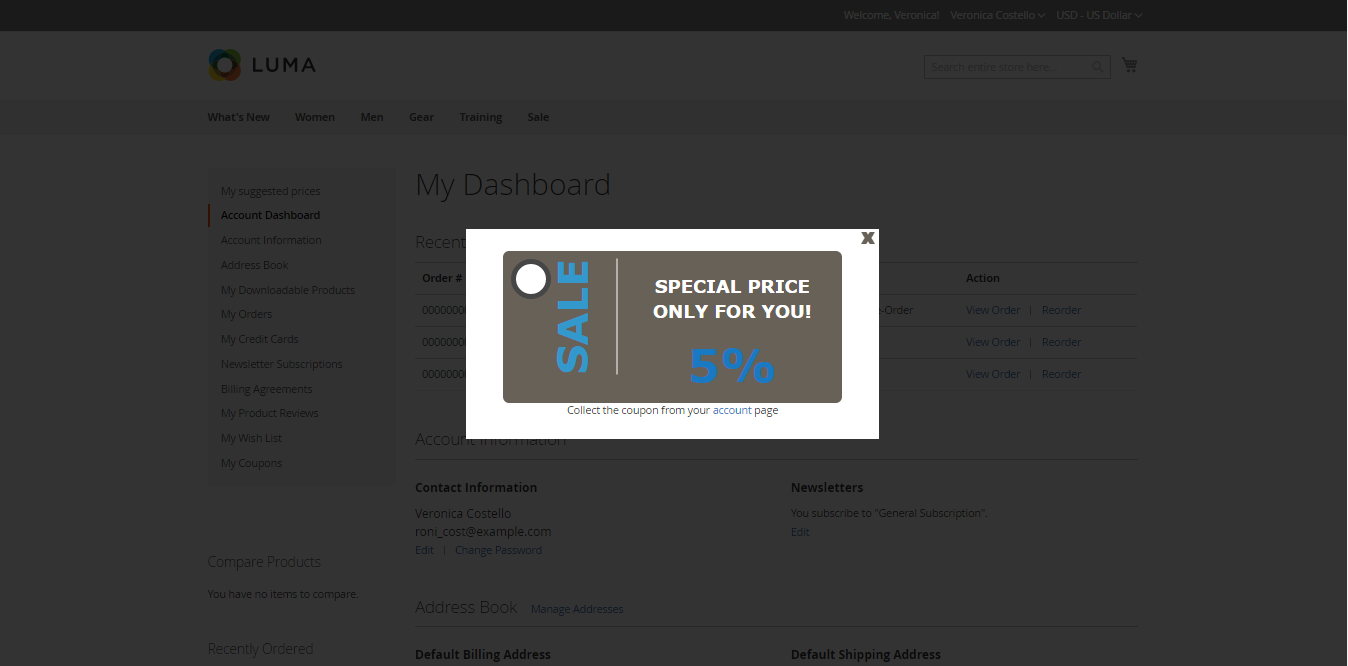 Specify who gets coupon discount


Specify if only newsletter subscribers get a discount coupon to better target your offer.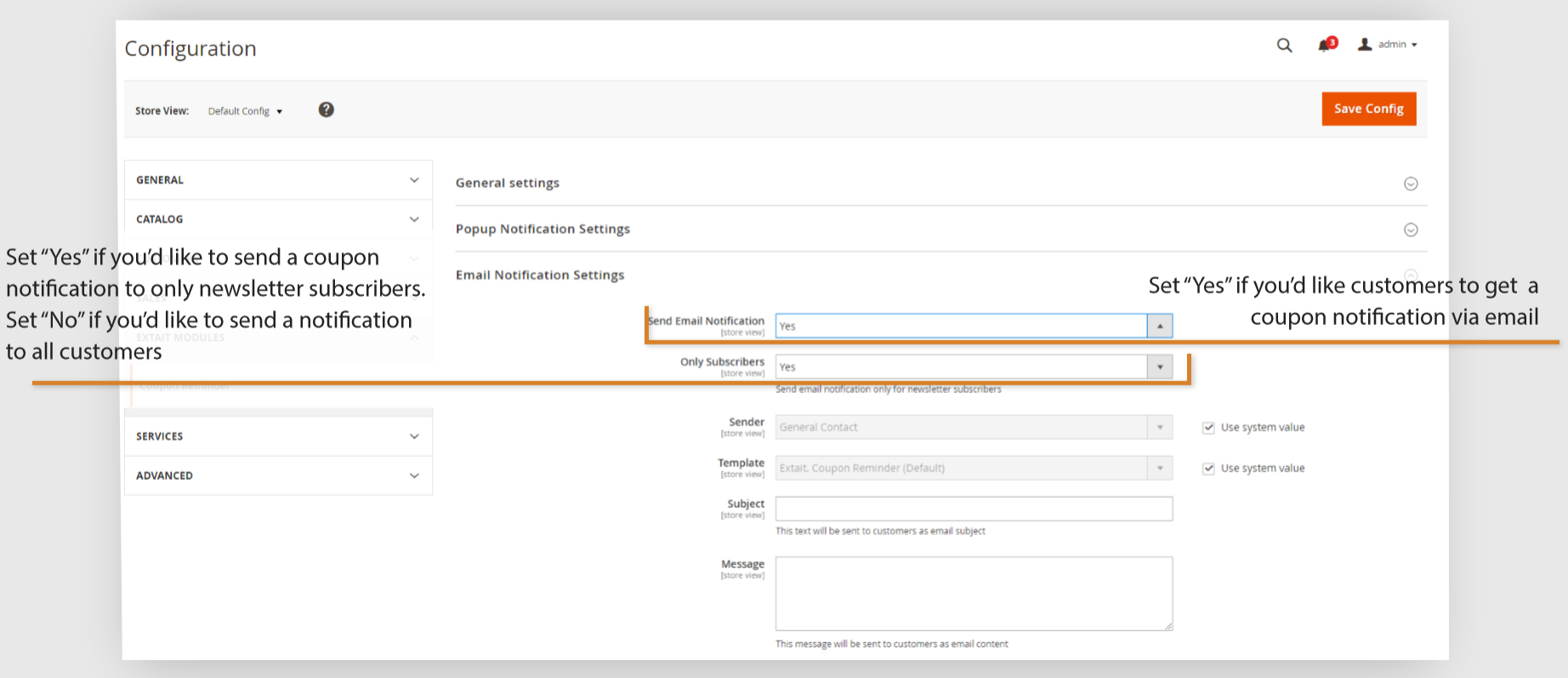 Display customer's coupons in a separate section


Coupons are stored in a customer's account. A customer adds as many products to cart as he/she wishes and then applies the coupon to the entire sum.